Avoid Delays and Secure Your Pre approved Finance Today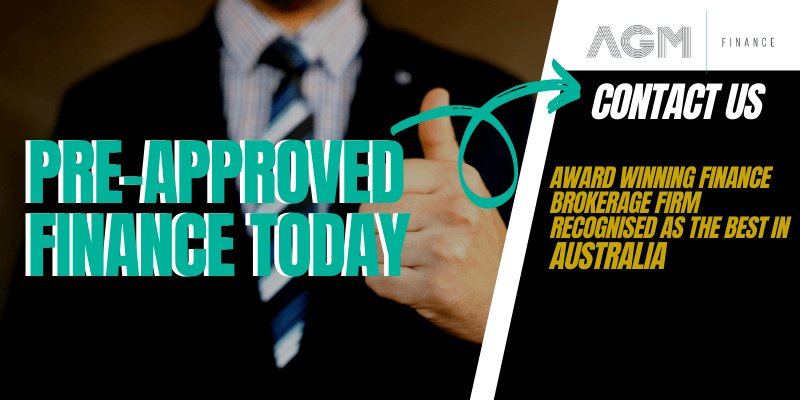 At AGM Finance, we have always been proud to provide finance approvals to you in the fastest possible time.
Our highly skilled team can quickly determine the right type of finance for each client, and work with them every step of the way to quickly and easily assemble your application.
Highest Success Rate
This means we can turn around your application quickly and have a 98% success rate because we only submit finance applications we are confident will be approved.
This year has been a time of big and small changes for everyone across the world, and the finance sector has not been immune to changes.
Because of variations to the way lenders are managing their workforce, workload and internal processes, all lenders now have significantly longer approval wait-times.
Finance Experts in Australia
Our finance experts at AGM will still be able to process your application as quickly as before, but the application assessment process at banks and lenders has increased from one day to five business days.
This means it could take one to one-and-a-half weeks for our clients to purchase a truck, heavy vehicle or equipment for your business.
In light of these changes, we are encouraging any of our clients who are considering purchases, to  arrange their finance pre-approval now.
Your approval will be valid for up to three months and will make your purchasing process faster when it comes time to make the sale.
We still have access to over 40 different lenders across the country, and will still work to secure you the best rate as quickly as possible, keeping you informed and updated every step of the way.
If you are thinking of making any major purchase in the next few months, contact one of our team members today to arrange your pre-approval on, 1300 664 687.
Ready for a better deal on your finances?
Use the calculator or form for a quick finance quote today!