Why Use A Finance Broker?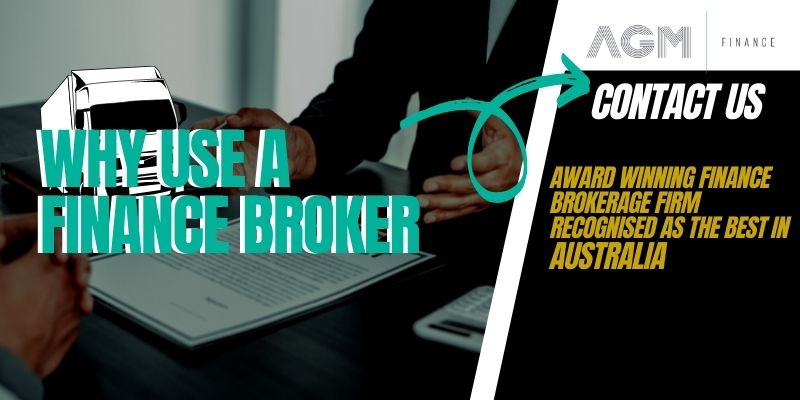 When it comes time to expand your business, you have two choices regarding how you acquire finance.
Do you approach a lender on your own, or utilise a finance broker? Your decision to either use or not use a financial broker can have huge implications.
Consider for a moment, the benefits of shopping for anything in bulk.
When you purchase a higher quantity of something, you gain access to discounted or wholesale prices.
The same rule applies to the world of finance.
As an award-winning finance brokerage firm, recognised as the best in Australia, our purchasing power gives us access to finance at significantly lower rates than lenders provide individuals.
Submitting Your Finance Application
It is also worth considering the time involved in making a finance application as an individual versus using a finance broker, as well as the probability of your success.
While the actual process of completing and submitting your finance application can be time- consuming, it's the wait-times of around two to three weeks which can hamper your progress.
At AGM finance, we understand that long wait-times can impact your business.
That's why we provide personalised service with a settlement process within 48 hours on some applications and a success rate over 98%.
Working with Finance Broker
By working with a finance broker, you also have access to our expertise.
Time and time again, we encounter new clients who have all their finances with one lender.
We highly advise our commercial clients never to do this. Having everything with one lender is exactly like having all your eggs in one basket.
It simply provides lenders with too much power over your business and life.
Should you experience a difficult period at work.
Lenders can decide to take additional security steps because their exposure is too high, making you vulnerable.
That's why we advise our clients to share the risk across multiple lenders.
It's all about providing the best protection.
This strategy of utilising multiple lenders can also benefit businesses who want to grow their business quickly.
For example, should a local company decide to add $1,000,000 of equipment to their business, a financial broker could help.
Most lenders would struggle to help because most exposure limits are set between $150,000 and $500,000 within 12 months; should you go over the exposure limit lending becomes difficult.
A finance broker can help spread out a client's exposure over a large number of lenders, allowing a business to achieve that rapid growth.
Final Words
What if you're happy with your existing lender and don't want to change or use multiple lenders?
We can still help. If, for example, you exclusively work with one of the major four banks, we can still get you a discounted rate.
How? Because when we approach your lender, they realise they are now up against more than 40 different lenders.
The bank has an incentive to be more competitive, and again, the volume of our business also comes into play.
Our condensed value as a brokerage is higher than that of an individual business.
Our worth can save you money, and our brokers can open up a world of possibility.
Contact our team for more information on 1300 664 687 today.
Ready to get finance?
Use the calculator or form for a quick finance quote today!