What is Truck Refinancing?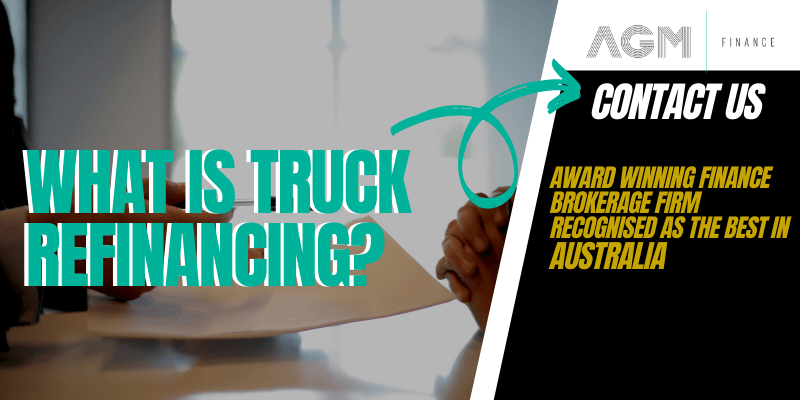 Business owners do not have to feel trapped with a truck repayment that is not affordable.
The reason why consumers check the status of their loans frequently is because there may be an opportunity to refinance and get a better deal.
Many consumes believe that refinancing a loan is an off-putting task especially for the busy individuals.
Truck Refinancing is a quick and easy process that will save you and your business some money.
With a lower interest rate, you could lower your truck repayment every month saving consumers a lot of money over the term of the loan.
Generally people resist from truck refinancing because they fear using the routine loan sanction procedure once again.
When you refinance, you pay off your existing truck loans and create a new one.
Truck refinancing is in essence the process in which a person actually pays off their existing truck finance so that the title belongs to a new lender.
The new lender will be getting the monthly payments from you onwards.  Truck refinancing is essentially just like home loan refinancing.
Benefits of Truck Refinancing
When refinancing your loans or equipment, the old loan is paid in full and is then replaced by a new loan. So you start enjoying the benefits of lower repayments immediately.
Truck refinancing can help reduce overall business running costs. If you are repaying a new or used  loans, refinancing will in due course save you considerable money over the loan term.
If you want to benefit from a lower interest rate, it may be beneficial to refinance your truck loans.
For instance, if you bought your truck a few years back when rates were much higher, you may think about refinancing to get a better loan rate.
Doing so will lessen the total amount you pay on the overall loan. Some consumers simply want to refinance to get a shorter term loan. This especially applies to truck owners who have had major changes in their financial situation.
There are a number of circumstances in which truck refinancing loan won't be advantageous. One is if your extend the term of your loan and if your current loan has early termination fees.
Consumers have a lot of options today when it comes to refinancing their vehicles. Even for those with bad credit, the internet has opened up many alternatives for everyone.
The net has made getting vehicle loan for any budget fast and hassle free.
For that sensible consumer, if you choose to do your homework and pick the right lender, you could get a good interest rate.
Why Proceed to Truck Refinancing?
If you've decided to proceed with truck refinancing, consider letting your lender know.
One of the best ways to get a suitable lender is to compare various lenders available and get information about their interest rates.
Many online financial calculators are available which we can use to calculate your monthly payment, number of payments to be made and the interest rate of that particular truck loans or the truck refinance.
Ready to get finance?
Use the calculator or form for a quick finance quote today!