Truck Purchases in the Time of COVID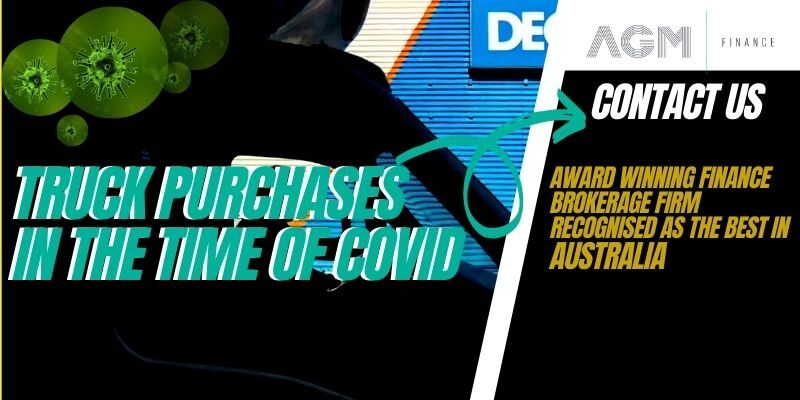 The coronavirus pandemic has bought plenty of changes to the world of trucking. From the type of haulage, how businesses operate, and the day-to-day working life of drivers—changes have been rife.
The ability to purchase new and used trucks and parts has also been impacted, but thankfully, AGM Finance can help customers navigate the purchasing process with ease.
Securing Heavy Vehicle & Truck Finance Amidst Covid
The usually reliable timeline for manufacturing trucks and heavy vehicles has been put out of kilter throughout the pandemic.
Ongoing staffing issues, material and shipping delays have contributed to significantly longer wait times for new vehicles and parts.
For those looking to expand their fleet or replace old vehicles, this delay can be troubling from an operational point of view but can also present headaches when securing finance.
Loan Approval
Typically, a finance approval for a new truck or heavy vehicle purchase is valid for around three months.
Currently, some trucking businesses are waiting up to a year to receive their new purchase, meaning their finance application is expiring several times within the waiting period.
Without the help of a finance broker, a purchaser needs to apply for the same loan repeatedly.
To simplify the process and allow our clients to focus on the day-to-day operation of their business, the highly skilled team at AGM can manage your finance application from start to finish, including renewals.
We work closely with our lenders and the vehicle dealerships, ensuring you don't need to double-handle or worry about anything.
Fast Loan Approval- Try Secondhand
For businesses that can't wait for a new purchase to arrive in Australia, the secondhand marketplace is your best opportunity to secure vital vehicles and equipment.
Increased demand for used vehicles is pushing up prices — a great benefit if you're looking to sell, but it's making the marketplace competitive for buyers.
Securing pre-approved finance can help you snap up a truck or part without delay, though not every lender will finance older trucks.
The major four banks in Australia apply age restrictions to finance applications for trucks and heavy vehicles.
Those restrictions push customers into purchasing new or near-new trucks, but it doesn't have to be that way.
With access to over 40 different lenders, the team at AGM specialises in used purchases and secure the right finance deal for your next purchase, regardless of age.
With a loan approval success rate of 98 percent, we can provide finance for trucks up to 25-years-old and trailers up to 30-years-old.
Team of Finance Specialists
To received tailored finance solutions for your next purchase, contact our team of finance specialists today.
They can provide you with an obligation-free quote and walk you through the entire purchasing process. Call 1300 664 687 or email: website@agmfinance.com.au
Ready to get finance?
Use the calculator or form for a quick finance quote today!