AGM Finance – Reliable Truck Financing Solution
In this crazy fast-paced Aussie economy, finding the right Truck Financing Solution feels more like a necessity than a choice for us truck owners and operators.
Trucks are expensive – buying them, keeping them running, it's all a huge money pit. Especially for us small businesses trying to keep our fleets updated and competitive, it can feel like a never-ending struggle.
But here's the silver lining – AGM Finance.
They're here to throw us a lifeline, offering a bunch of different financing options tailored to what we need.
So, we can stop stressing about money and say 'g'day' to AGM Finance, the solution we've been hunting for to sort out all our truck financing woes.
The Big Truck Money Problem
Think about this – buying a new truck costs a lot. Now, if you need more than one, that's a big pile of money. But it doesn't stop there. You also need money for things like fixing the truck if it breaks, insurance, fuel, and other costs. For small businesses, all these expenses can add up fast, making it hard to keep the trucks new and competitive. But wait, here's the good news – we have a truck financing solution. That's where AGM Finance comes in. They offer different payment plans that can help us handle these costs.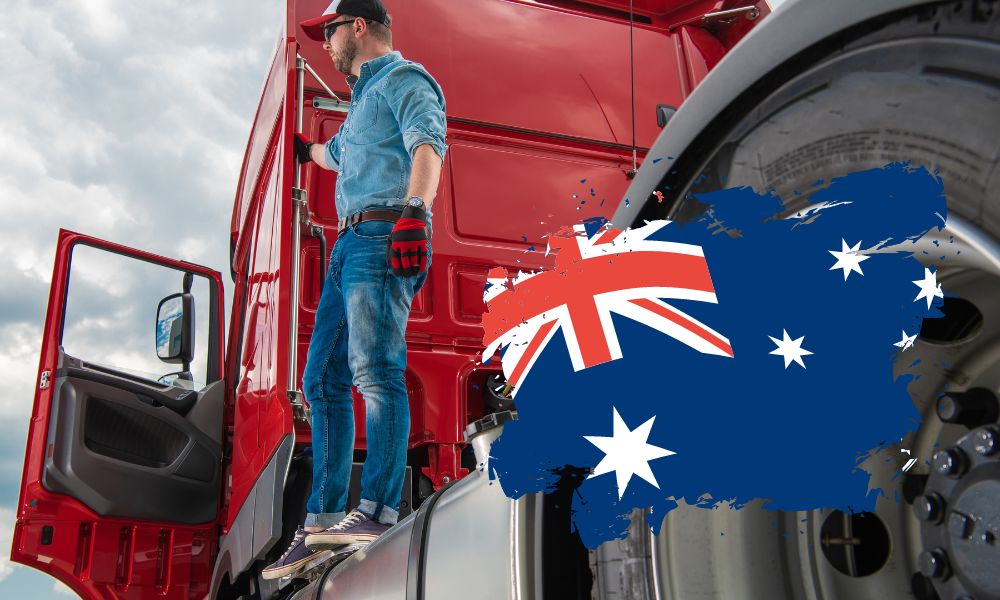 Why Choose AGM Finance?
AGM Finance is like the superhero of truck financing. They've been in the game for years, so they really know their stuff when it comes to the needs of us truck owners and operators.
Here's a quick rundown of why AGM Finance is a winner:
Flexible Repayment Terms: With AGM Finance, you get the opportunity to structure your repayments to suit your specific needs. This allows you to manage your finances more effectively and ensures your business operations run smoothly.
Quick and Easy Approval: AGM Finance stands out for its fast and efficient approval process. This means you can get the financing you need without lengthy delays, allowing you to focus on running your business.
Competitive Rates: AGM Finance provides competitive rates, ensuring that the cost of financing your truck is affordable and within your budget. This makes it a financially sensible choice for your truck financing needs.
Wide Range of Loan Options: Whether you need a secured or unsecured loan, AGM Finance has got you covered. They offer a broad array of loan options, catering to diverse needs and making it easier for you to find the right solution.
Experienced Team: The team at AGM Finance is packed with financing experts who are ready and willing to help. They're there to answer your questions, address your concerns, and provide guidance throughout the financing process.
The AGM Finance Truck Loan – A Game Changer for Truck Owners
What's the AGM Finance Truck Loan all about? It's a specialised loan designed to help us, the truck owners and operators, to buy new vehicles or upgrade what we already have. Here are some key reasons why it's a winner:
Great Interest Rates: AGM Finance offers good deals on their truck loan interest rates. This means financing through them won't break the bank – a real bonus for us.
Flexible Payback: AGM Finance knows that every business is unique, so they let us choose repayment terms that suit us best. We can structure our payments in a way that makes sense for our business.
No Sneaky Extras: With AGM Finance, what you see is what you get. They promise no hidden fees on their truck loans. We only pay back what we borrowed – no unexpected surprises.
Quick and Easy to Apply: Need financing fast? No problem. The application process for the AGM Finance Truck Loan is simple and fast, which means we can get the funds we need without the wait.
So, if you're thinking about upgrading or expanding your truck fleet, the AGM Finance Truck Loan could be just the ticket.
Frequently Asked Questions (FAQs) about AGM Finance and its Truck Financing Solutions
Question: What is the AGM Finance Truck Loan?
Answer: The AGM Finance Truck Loan is a specific loan offered by AGM Finance to help truck owners and operators buy new vehicles or upgrade their existing ones.
Question: What are some key features of the AGM Finance Truck Loan?
Answer: Key features of the AGM Finance Truck Loan include competitive interest rates, flexible repayment terms, no hidden fees, and a straightforward application process.
Question: Does AGM Finance offer flexible repayment terms?
Answer: Yes, AGM Finance offers flexible repayment terms, allowing clients to structure their repayments in a way that suits their business best.
Question: Are there any hidden fees on AGM Finance's truck loans?
Answer: No, AGM Finance does not charge any hidden fees on its truck loans. Clients only pay back what they borrow.
Question: How quick and easy is the application process for the AGM Finance Truck Loan?
Answer: The application process for the AGM Finance Truck Loan is designed to be quick and easy, enabling truck owners and operators to secure the financing they need with minimal hassle.
Conclusion
When it comes to truck financing in Australia, AGM Finance is a top-notch choice, providing a wide array of options tailored to us, the truck owners and operators.
They offer attractive rates, payment plans that suit our needs, and a team of seasoned financing pros ready to help.
Whether we're eyeing a shiny new truck, wanting to spruce up our current fleet, or needing to refinance an old loan, AGM Finance is a dependable partner for all our truck financing needs.
So here's to making smart financial decisions with AGM Finance by our side!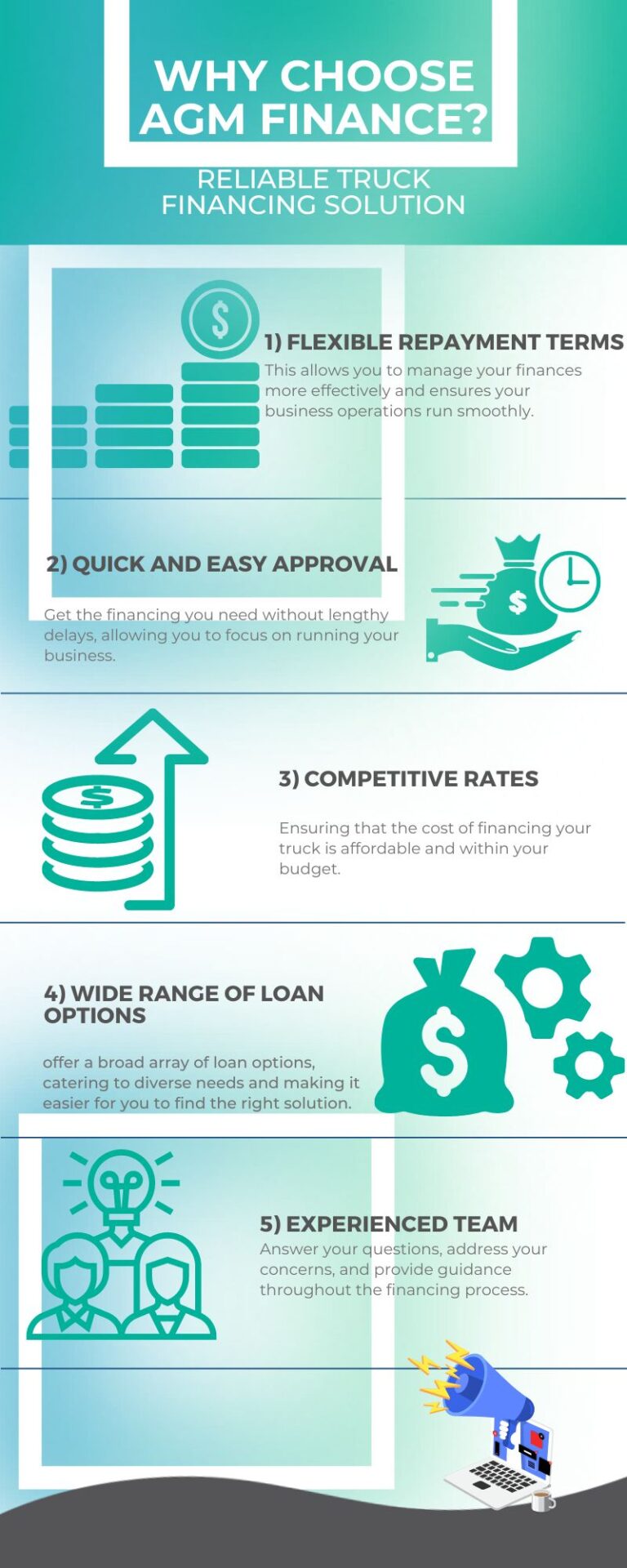 Ready to get finance?
Use the calculator or form for a quick finance quote today!