Previewing the 2024 Mitsubishi Triton: Exciting Features and Upgrades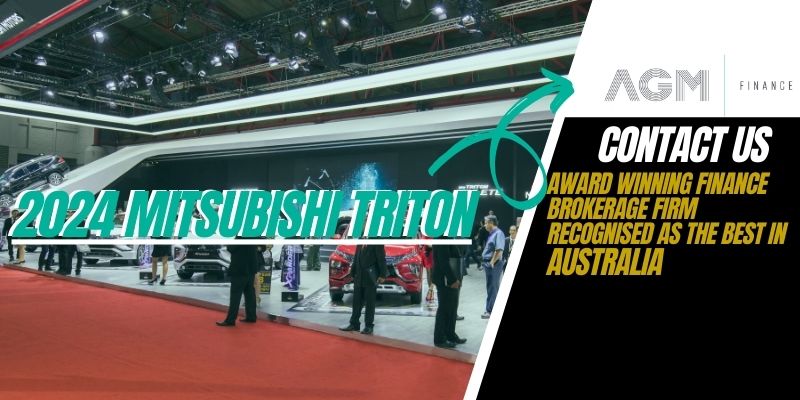 Looking For A Great Deal? AGM Finance Offers Truck Loans from 6.95%!
When it comes to reliable and robust pickup trucks, the Mitsubishi Triton has consistently been a favorite among truck enthusiasts and business owners alike. With a reputation for exceptional performance, versatility, and cutting-edge features, the Triton has been a formidable contender in the competitive truck market. As the automotive world eagerly awaits the release of the 2024 Mitsubishi Triton, it's time to take a sneak peek into what exciting features and upgrades we can expect from this next-generation pickup.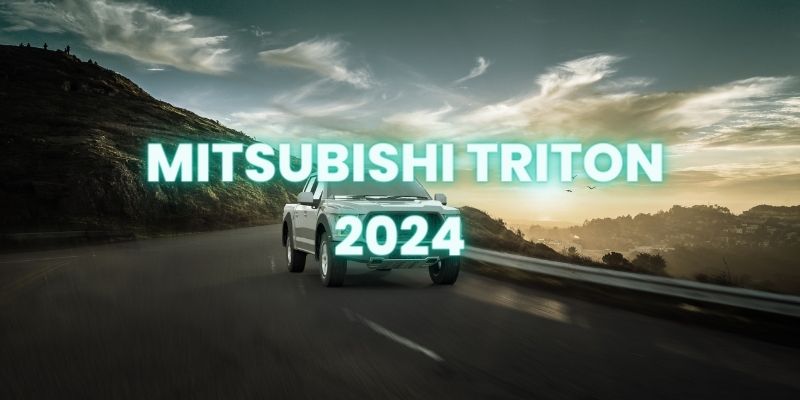 2024 Mitsubishi Triton
1. Bolder and More Rugged Design
As seen in the early concept images, the 2024 Mitsubishi Triton is set to take on a more aggressive and bolder design. With muscular contours and a prominent front grille, the new Triton is expected to exude a commanding road presence. Mitsubishi's signature dynamic shield design will likely be amplified, giving the truck a more rugged appearance while maintaining its modern appeal.
2. Advanced Safety Features
Safety has always been a priority for Mitsubishi, and the 2024 Triton is no exception. The new model is expected to come equipped with an array of advanced safety features, including adaptive cruise control, lane-keeping assist, blind-spot monitoring, rear cross-traffic alert, and more. These features aim to enhance both the driver's and passengers' safety, making the Triton a reliable companion for long journeys and challenging terrains.
3. Enhanced Technology and Infotainment
With the ever-increasing demand for connectivity and entertainment, the 2024 Mitsubishi Triton is likely to receive significant upgrades in its technology and infotainment offerings. Expect to see a larger and more responsive touchscreen display with support for smartphone integration and the latest in-car apps. The new Triton is also anticipated to offer a premium audio system, providing an immersive audio experience during your travels.
4. Powertrain and Performance
One aspect that has always impressed Triton enthusiasts is its powerful performance and towing capacity. In the 2024 model, Mitsubishi is expected to enhance the powertrain options to ensure an even more capable and efficient driving experience. While the specific details remain under wraps, it is rumored that the new Triton might introduce a hybrid powertrain option, aligning with the global trend towards sustainability and fuel efficiency.
5. Comfort and Interior Upgrades
Inside the cabin, the 2024 Triton is anticipated to feature more comfort-oriented upgrades, making long journeys or daily commutes a pleasure. The seats are likely to be redesigned with improved ergonomics and premium materials, providing ample support during extended drives. Additionally, the truck's overall interior design is expected to receive a modern overhaul, with attention to detail and a focus on user-friendly controls.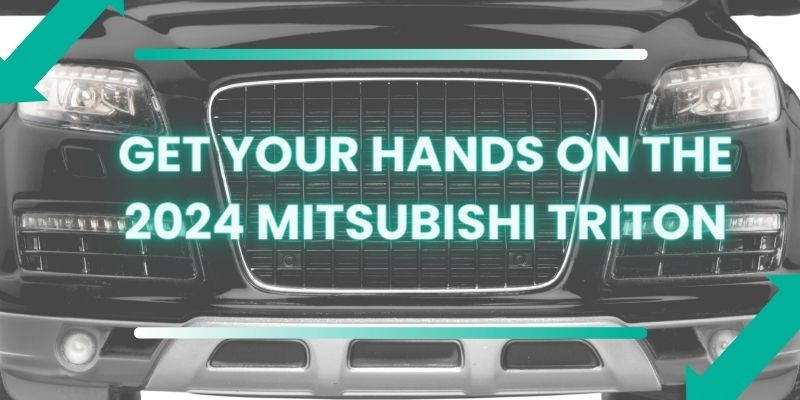 AGM Finance Truck Loans: Get Your Hands on the 2024 Mitsubishi Triton
If you're eager to get behind the wheel of the 2024 Mitsubishi Triton, AGM Finance has got you covered. With their attractive truck loan offerings starting from 6.95%, acquiring the Triton of your dreams has never been more accessible. Their hassle-free pre-approval process allows you to plan your purchase ahead of time, ensuring you secure a great deal when the new Triton hits the market.
AGM Finance understands the needs of businesses that rely on dependable trucks like the Triton. With their tailored finance solutions, they empower businesses to grow by providing the necessary resources to invest in top-of-the-line vehicles.
Don't miss out on the chance to experience the exciting features and upgrades of the 2024 Mitsubishi Triton. Head to AGM Finance's website today and get pre-approved for your truck loan. Embrace the future of pickup trucks with the all-new Triton, your trusted companion for all your business and adventure needs.
Ready to get finance?
Use the calculator or form for a quick finance quote today!