How to Obtain Industrial Equipment Funding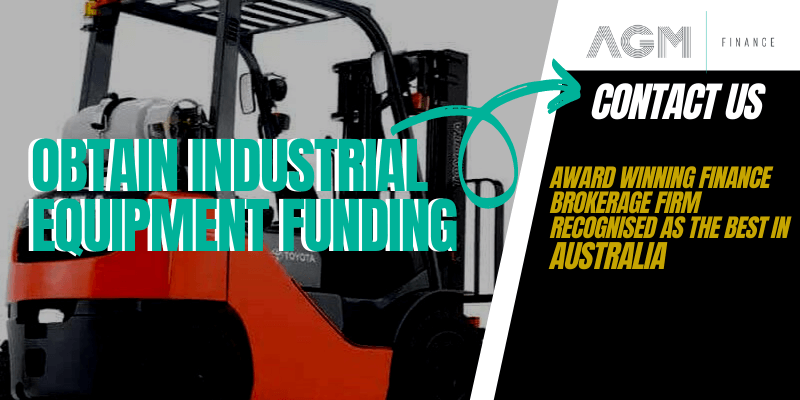 First option is to take out a loan that is general or unsecured. Not the best and cheapest option and not as adaptable as you would like, although this alternative is, of course, feasible.
A more suitable alternative is to get industrial equipment financing/secured funding from a specialist firm which will deal only with these kinds of advances.
The terms and conditions will be relatively safe which is important when dealing with large amounts of money over a comparatively short term.
There are various ways that you can make the interest lower when you take out industrial equipment financing.
As with any loan, it's a good idea to make certain that you simply pick that loan that's a great interest rate to begin with and that is adaptive.
Work to enhance your credit rating on top of this, and place a substantial upfront payment down, and you will reduce the price further.
If you seek industrial equipment finance direct from conventional banks, you must go through several formalities and paperwork.
Along with this, you must reveal your complete credit history to get the application.
If you do not have an excellent credit history or don't have enough history in general, you may want to approach a second tier moneylender or arrange a broker to approach them for you.
The best and easiest way of approaching a conventional or second tier lender would be to have a broker handle your application.
A good finance broker will be accredited with multiple lenders and will know how to approach a suitable lender for the best possible outcome.
Lease Industrial Equipment
A lease is an incredibly adaptable and cost-effective manner when getting industrial equipment. Lease provides the benefits of fixed payments throughout the period, which ensures precise budgeting, and terms that can be customizable according to the condition.
Chattel Mortgage
Chattel mortgage is most likely the best alternative you could choose in order to purchase industrial equipment.
Chattel mortgage is the perfect financing alternative for businesses, partnerships, and sole proprietors. It provides you with instant possession of the gear.
When using a broker it is easy to approach a moneylender that supplies chattel mortgage facilities at a competitive rate. Additionally, you may contain a residual at the end of the financing contract or fund the concluded purchase of the truck.
This option of obtaining finance is likely for customers who need to have ended possession and to purchased goods for the company function.
Ready to get finance?
Use the calculator or form for a quick finance quote today!