Low Doc Finance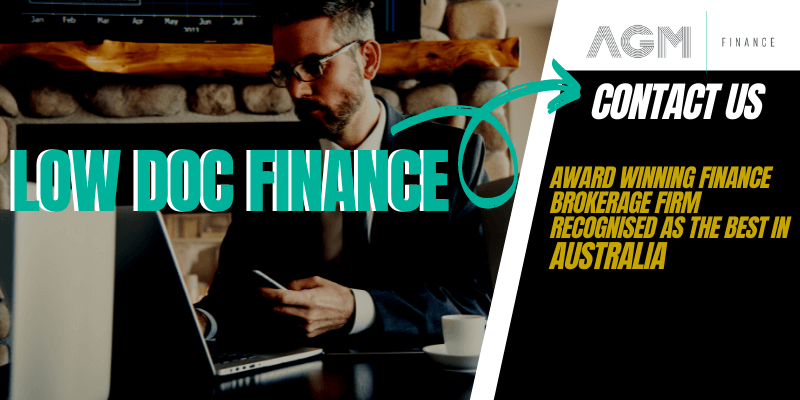 Low document (Low Doc) finance, is an excellent option for the self-employed.
Because the reported earnings of a business aren't always the best reflection of success..
Low doc finance provides an opportunity for businesses to secure finance based on self-declared and no-declared income assessments and assets, instead of reported income.
Across Australia, there are more than 30 different lenders who provide low doc loans. With such a vast product range, the options can become complicated, as each lender has different criteria and preferences, and rates can vary from 4% to 16%.
Fundamentally, there are three or four standard requirements all lenders want from a potential low doc client:
A GST registered ABN that has been active for two years or more;
Asset backing in form of property.
Or, in the absence of property, a 20% deposit is required;
"A" credit rating
What Can AGM Finance Do For Your Business?
At AGM Finance, we recognise that low doc finance really does help our clients to grow their businesses, so we work hard to save you both time and money.
As the leading truck finance broker in Australia, our buying capacity gives us access to lower rates through more lenders than a personal application can access.
Understanding that time is money, and opportunities can often require speedy responses, we endeavour to provide our clients with low doc finance results in only 24 hours.
Most personal applicants would need to wait up to two weeks if applying privately through a major lender.
Queensland tip truck driver, Lionel Murphy, was one such client who needed to secure low doc finance quickly and easily, to grow his business.
We had already assisted Lionel to purchase his first truck, a 2010 Mercedes Benz Actros tipper truck, so we knew his personal and business history.
When he received the opportunity to expand his business 18-months ago, Lionel came back to AGM for assistance.
At this stage, his business had been in operation for three-and-a-half years.
He was registered as a GST trader, and he had consistently paid his loan repayments on time, while also managing his mortgage.
His A-Class credit rating, proven business profitability, and assets made him an ideal candidate to secure a low doc loan. We were confident we could help.
Acting quickly, as Lionel already had his eye on a 2012 Mercedes Benz Actros tipper, we worked to secure Lionel a $150,000 loan at the low rate of only 4.85%.
With the second truck in his fleet, Lionel could employ a driver and double his income.
Expand Your Existing Business
If you, like Lionel, have the opportunity to expand your existing business, low doc finance could be the opportunity you need. Contact our team for more information on 1300 664 687 today.
Ready to get finance?
Use the calculator or form for a quick finance quote today!