How to Get a Retail Equipment Loan to Support Your New Business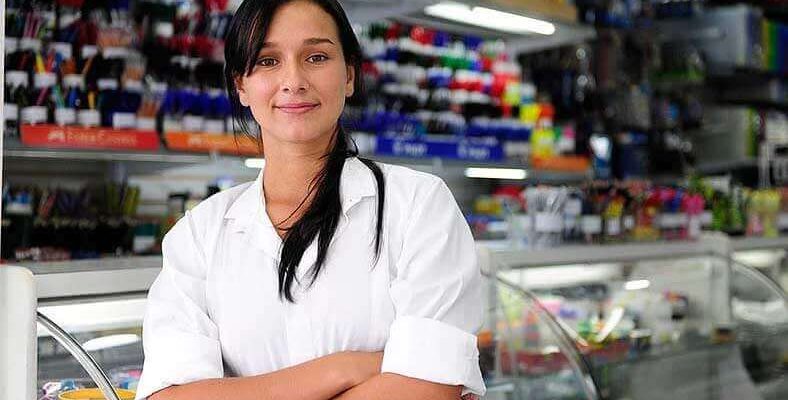 The most successful business entrepreneurs are those who do what they enjoy. Period. Enthusiasm for your business is more important than the details of accounting, organization, etc. Why? Because you can always hire professionals to do the accounting, legal, and other work for your business and the cost won't be that great.
What you cannot buy is enthusiasm, drive, and know-how. Only you have these attributes for your business! The more you believe in your product or service and the benefits your customers derive from it, the more likely you are to succeed and prosper in your business.
Only you can come up with an idea unique to your imagination, talent, and drive. You aren't playing with paper and scissors any longer. You have decided to go into business and create an income—serious stuff. Before choosing your logo and rushing off to the nearest graphic designer, you will need to ask yourself if you have what it takes.
Try and cover every aspect of opening and operating a retail store, from choosing a location and designing window displays to niche marketing, promotion, and customer service. Your fit out is as much a part of your business as the products you sell. Presenting that stock effectively can build sales and increase profits. It is essential to work out if you will need a retail equipment loan to support your new business. Where you find money to fund your retail equipment for your business will depend on your personal credit, business credit, the amount you're willing to pay for the cost of a loan and other factors.
Personal credit is always considered because how a person handles his or her own finances is a direct prediction of how he or she will handle the business finances. Choose a lender that will be happy to handle the entire application through to delivery. In the majority of cases your loan is secured against the business, without requiring real estate as security. If you get a retail equipment loan you are free to liaise with the installers and suppliers of your choice, order the invoice and prepare all the paperwork ready for your signature.
Retail has always been hard to sell to banks. Retail is considered as high risk by the bank. Here are some tips when looking for retail equipment financing for your store:
You must have a solid written business plan with very clear cash flow projections. Prove to your lender that you understand that your business and all its components.
Be prepared to starve yourself the first couple of years. The biggest mistake a new retailer makes is procuring financing for their new retail store that includes a salary for themselves. If you cannot afford to pay yourself for the first two years, you should not do it.
Consider a line of credit versus a loan. A loan puts you on the hook from day one. A line of credit only tags you when you access it. Often times, you need capital during slower economic times. No need to pay interest on a lump sum loan for 60 months if you really only need the money for 12.
Never use credit cards to finance a business. It's great to use credit cards to "float" a business – in other words, pay your invoices with a credit card when due and then pay the credit card 30 days later.
Ready to get finance?
Use the calculator or form for a quick finance quote today!