Get a Hospitality Equipment Finance to Cover Business Initial Expenses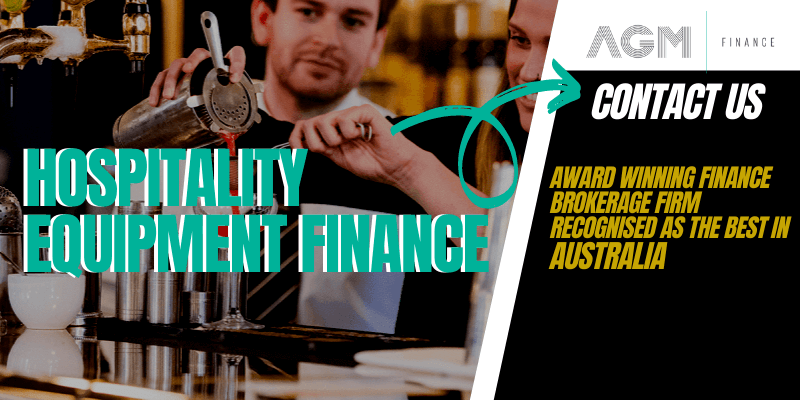 Are you thinking about opening your very own hospitality business?
You then need to understand that providing good service and having great staff won't be enough to survive the industry.
Starting a hospitality business requires a fair bit of cash similar to any other business start up.
Let's just say that you are interested in purchasing a franchise business – you can expect to pay at least up to hundreds of thousands and that does not include development fee and royalty fees.
On the other hand, if you're not buying a franchise and decided to start one up yourself, you still need to come up with a lot of money to get going with your newly start up business.
What are the typical expenses for start-up a hospitality business?
Aside from franchise fees (if applicable) and rent, you can expect to spend thousands of dollars on kitchen equipment and fixings.
You will have to pay for stoves, freezer units, kitchen refrigerators, dishwashing machinery, steam tables, and other equipment.
In addition, you will have to invest on high quality chairs and tables for your customers.
You will also need hospitality software and other IT technology to ensure your business runs efficiently.
There are a few other expenses that you need to look into; such as labouring fee for shopfitters and interior designers.
Also put in the cost for hiring and training wait staff, hostess, kitchen hand, chef and kitchen hands.
You may also have to pay to train your staff.
Other fees that other people forget to factor in include government fees.
No matter what country you are in, no matter what kind of food or product you serve, and no matter how big or small your hospitality business is, you can be assured that you'll be paying government fees in form of licenses and permits.
There will be health department inspections, property upgrade inspections, etc. Another expense that you need to consider is insurance.
You would want to make sure that should there will be fire in your restaurant or robbery, you have the right coverage.
Restaurant Financial Projections
There are a lot of things to consider when making financial projections for your restaurant.
General expenses will include building renovation, rent/mortgage repayments, furniture, and kitchen equipment.
Depending on the type of business you wish to open and the profile of your target market, these expenses can easily reach thousands and that's before you've made your first $1.
Other expenses will include advertising, accounting, insurance, legal and professional fees, licenses, maintenance supplies, office supplies, property tax, salaries, utilities, etc.
Typically, business owners take out hospitality equipment loans from banks to cover these initial expenses.
Final Words
For you to be able to borrow money and get a hospitality equipment loan from a bank you will need to convince them that your hospitality business is viable and that it can pay any interest and make the capital repayments as they fall due.
They will also look for some kind of security for any hospitality equipment loan. Once the business is set up, an overdraft can usually be arranged, although it should only be taken out as part of a tightly controlled cash flow plan.
Ready to get finance?
Use the calculator or form for a quick finance quote today!