Better Bookkeeping for a New Year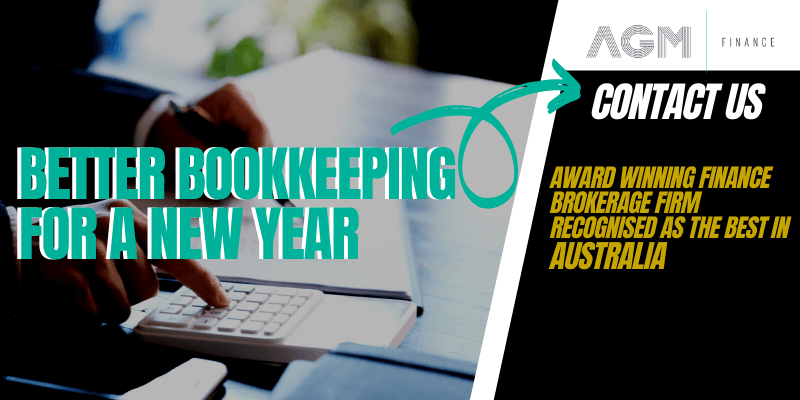 It's a new financial year which means it's also time to adopt some better bookkeeping habits.
By starting the year out with new routines, you can keep your business on track and prep for the next tax-time.
Here are seven tips for keeping your business on track.
1.Create a business bank account
If you haven't already established a separate bank account for your business, you need to do it pronto!
Keeping your personal and business expenses separate will make bookkeeping much easier when it's time to tally up expenses.
Should you need to use business money to pay your salary or for other personal expenses, set up a regular direct debit to transfer money into your personal account.
That way you won't have to trawl through lots of small transfers to balance the books.
While you're at it, you might want to apply for a business credit card.
2. Keep on track of your invoices
Customers want to be invoiced promptly. Late invoicing looks unprofessional and it's also problematic for your cashflow.
To keep your invoicing efficient, switch to a digital invoicing system.
There's no shortage of competition in the world of digital bookkeeping, and each program offers slightly different services for different rates.
Check a comparison chart of several software applications to gain a better understanding of their differences, or ask your accountant for tips on what software would suit your unique business needs.
As a bonus, most bookkeeping programs will also allow for wage payments to employees and have an app that lets you upload receipts while on the go.
Some will even offer time-keeping services for client billing and also allow your employees to clock on and off using an app, simplifying wage payments.
Once you switch over to an automated system, you'll wonder why it took you so long.
3. File everything!
Paperwork can become chaotic if not kept up to date. Try to establish good habits by filing your receipts and invoices as soon as you get them.
A portable filing box is a cheap and accessible solution as long as you keep up to date with it.
Avoiding dumping all paperwork into one pile that only gets sorted a few times a year, as it transforms a quick job into a mammoth effort.
Better still, ditch paper records that legally need to be kept for years, and opt for a digital storage solution.\
Digital copies can be uploaded to a cloud storage system, and this is particularly easy if you've already switched to digital invoicing/bookkeeping software.
If you don't have use digital bookkeeping software, try the ATO's mobile app to update your records while on the go.
4. Keep track of cash
Cash isn't common currency these days, but for some businesses, cash payments will still creep in.
If you receive cash payments for any of your goods or services, try to bank it as soon as possible.
Depositing the money will avoid any confusion over unpaid invoices with customers, and also help you to track your expenses accurately.
The temptation will otherwise be to use the cash for business expenses, without adequately documenting the transactions.
5. Recognise when you need professional bookkeeping help
There comes a time for every business when it's simply not worth the time or effort to do your bookkeeping yourself.
By engaging a professional bookkeeper, you can ensure invoices are paid on time, staff salaries are managed, budgets are adhered to and tax time is prepped well in advance.
All without having to sacrifice your own time.
6. Periodically assess your finances
Taking time to stop and look over your business finances periodically is important.
Many people will choose to do this review quarterly, while others might prefer a little more regularity with bi-monthly reviews.
By reviewing the last few months, you might be able to identify trends that can help save you money in the long-run.
7. Talk to your finance broker
Checking in with your finance broker once or twice a year, can save you thousands.
You might be able to consolidate loans, negotiate better rates or access credit to expand your business.
To received tailored finance solutions for your unique business circumstances, contact our team of finance specialists today.
Call 1300 664 687 or email: website@agmfinance.com.au
Ready for a better deal on your finances?
Use the calculator or form for a quick finance quote today!