How to Apply For a Motorcycle Finance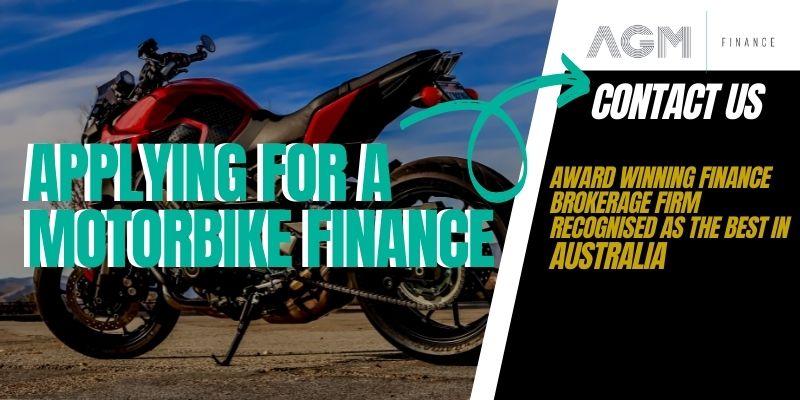 When applying to finance a motorcycle you first of all need to know your credit rating.
Take a look at your credit report before applying for motorbike finance since motorcycles are considered risky by banks and loan providers because of its reputation of being stolen easily and due to road accidents.
So if you have a clean credit score the banks will most likely consider your motorcycle loan application.
If you do find some irregularities in your credit score get it fixed immediately before you submit a loan application.
Before you apply for a motorcycle loan sit down and make a budget that is feasible so you can work out what you can really afford to pay for a motorbike.
In doing this you will not over commit yourself in terms of debt that can be difficult to repay. If necessary consider looking at a second hand motorbike so you can afford a loan.
Avoid common motorcycle financing blunder when financing your motorcycle by asking a lot of questions about the loan.
Ask a mentor or a friend who is a motorcycle owner and find out the costs that they incur what to watch out for when financing a motorbike.
Without good advice and solid information you are likely to fall into borrowing too much money and owing money for a very long time.
Find the Best Motorcycle Option
To find the best interest rate and terms you should shop around and consider at least 4 lenders and what products they have to offer.
When credit shopping, you should do it all in a couple days time to ensure it does not hurt your credit score.
Show your lender that you are willing to work to protect your lenders investment will go a long way in consideration of your motorcycle loan application.
Demonstrate that you are willing to work with them by allow them to automatically take payments from your account.
This shows that you are confident that the funds will be there as well as assuring them that you will not miss a payment.
Inform them that you will be purchasing full coverage insurance, extended warranty.
Having an extended warranty will help protect the value of the motorcycle by replacing and repairing parts covered by that warranty, should they fail.
New Vs Old Motorcycles
The general question of new vs. used motorcycles is another very personal decision that each rider must answer for themselves.
A new bike is generally more expensive at the outset but it can be your opportunity to buy into the cutting edge in terms of performance, technology and style.
A new motorcycle also comes with a manufacturer's backing and a warranty for a fixed period of time, along with unique financing opportunities.
A used bike is a bit of a trade off because in general you save money on the purchase price, and then spend time and money fixing and maintaining the motorcycle that the prior owner visited on the bike.
The older the bike, the more time and distance will have taken their toll on the ride.
For some buyers, that won't be a problem.
It might even be an enticement especially for some who likes to tinker with a used bike and satisfying to bring it back to new condition.
For other buyers, it's the beginning of a nightmare of repairs and counteractive maintenance.
Ready to get finance?
Use the calculator or form for a quick finance quote today!