Toyota Finance: Benefits & Options for Car Buyers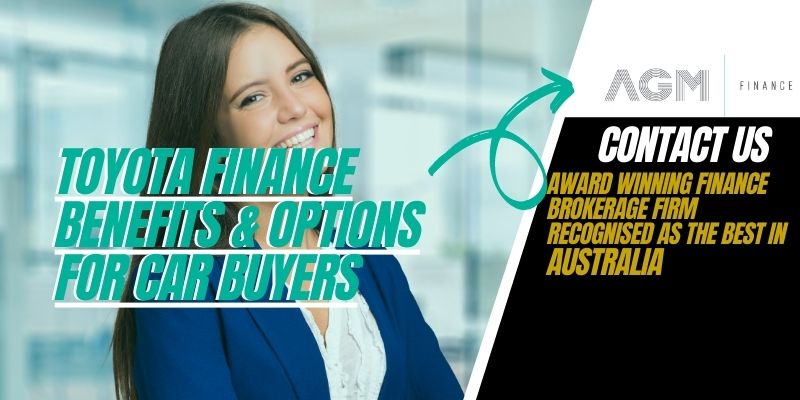 Ready to make your dream car a reality? Financing is the key, and that's where Toyota Finance steps in! As part of Toyota Motor Corporation, they offer a variety of financing options to suit your needs. Whether you want to buy or lease, Toyota Finance has you covered. Get ready to hit the road with flexible and convenient solutions, making your dream car journey smoother than ever before!
Importance Of Understanding Financing Options For Car Buyers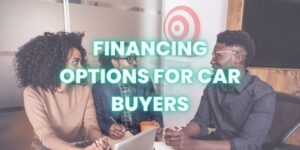 Rev up your engines, car buyers, because understanding financing options is the fuel that will drive you towards your dream ride! Picture this: with a deep grasp of the fantastic programs and offers provided by Toyota Finance, you hold the steering wheel of control, choosing the perfect financial solution that aligns with your budget and preferences. Ready to dive into the world of Toyota's financing options? Buckle up as we take you on an exhilarating journey through the ins and outs of car finance!
Toyota Financing Options
Toyota Finance offers an array of financing programs that cater to both new and used car purchases. These programs are designed to provide customers with flexibility and ease when it comes to financing their vehicles. With various repayment terms and competitive interest rates, Toyota's financing options stand out as reliable and customer-friendly.
Low Apr (Annual Percentage Rate) Loans And Benefits
For car buyers seeking affordable financing solutions, Toyota's Low APR loans are an attractive option. These loans come with competitive interest rates, often lower than those offered by traditional banks or credit unions. By securing a low APR loan through Toyota Finance, car buyers can save on interest expenses over the life of the loan, making car ownership more cost-effective.
Lease Options And Their Advantages
Leasing a car is all the rage among car buyers, and Toyota Finance has got some fantastic lease programs for you! Here's the deal: with leasing, you can cruise around in a shiny new Toyota without being tied down to full ownership. And the best part? Your monthly payments are way lighter than traditional car loans, making it a smart choice if you love upgrading to the latest models every few years. Plus, here's a cherry on top – lease agreements often include warranties that take care of maintenance and repairs, giving you extra peace of mind during the lease period. So, why wait? Drive in style with Toyota Finance's irresistible lease options and make car ownership a breeze!
Special financing offers and promotions
Toyota Finance frequently introduces special financing offers and promotions, especially during certain seasons or to coincide with the release of new models 2024. These promotions may include cashback incentives, zero or low-interest financing for a specific period, or discounted lease rates. Staying informed about these special offers can lead to significant savings for car buyers and may present an excellent opportunity to own or lease a Toyota under more favorable terms.
AGM Finance and its role in Toyota's financing options
AGM Finance, an integral part of Toyota Finance, plays a vital role in assisting customers throughout the financing process. This service allows customers to apply for financing online, providing a convenient and streamlined experience. AGM Finance also assists in assessing credit eligibility and tailoring financial solutions to meet individual needs. By leveraging technology and customer-centric practices, AGM Finance enhances the overall car buying experience for Toyota customers.
Benefits of Choosing Toyota Finance
1. Competitive interest rates and flexible terms
One of the key advantages of choosing Toyota Finance is the competitive interest rates offered on their financing options. Whether you opt for a low APR loan or decide to lease, Toyota's rates are often highly competitive compared to traditional financial institutions. These favorable rates can lead to substantial savings over the life of the loan or lease, making car ownership more affordable and accessible.
Toyota Finance provides flexible repayment terms, allowing customers to tailor their financing arrangements according to their financial capabilities. This flexibility ensures that car buyers can find a financing plan that aligns with their budget and lifestyle, ultimately leading to a more comfortable and stress-free car ownership experience.
2. Access to exclusive deals and incentives
Toyota frequently introduces exclusive deals and incentives through its financing programs. These special offers can include cashback incentives, zero or low-interest financing for a limited period, or discounted lease rates. Taking advantage of these promotions can result in significant savings and added benefits for car buyers.
Whether you're purchasing a new Toyota model or considering a pre-owned vehicle, staying informed about these exclusive deals can prove advantageous and potentially influence the timing of your purchase decision.
3. Streamlined and convenient application process
Toyota Finance prides itself on providing a streamlined and user-friendly application process. Through its online platform and the assistance of AGM Finance, potential buyers can apply for financing with ease and convenience. The digital application process simplifies the necessary paperwork and reduces the time required to get a financing decision.
Moreover, the efficient application process means car buyers can spend less time on administrative tasks and more time exploring their desired Toyota models, test-driving vehicles, and making informed decisions.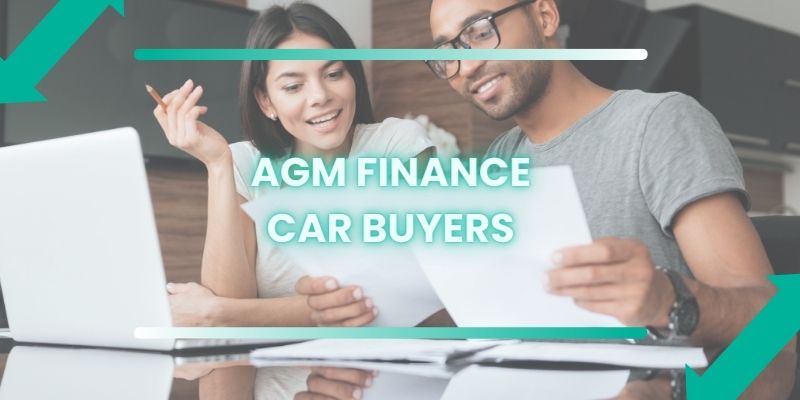 AGM Finance Benefits for Car Buyers
The presence of AGM Finance significantly benefits car buyers throughout their financing journey. AGM Finance utilizes technology to assess credit eligibility swiftly and accurately, ensuring a smoother financing approval process. Furthermore, AGM Finance's personalized approach allows for tailored financial solutions that suit individual needs and financial circumstances.
By leveraging AGM Finance's services, car buyers can enjoy a more personalized and efficient financing experience, making their path to owning a Toyota more rewarding and satisfactory.
Conclusion
Toyota Finance offers a plethora of benefits and options for car buyers, making the process of owning a Toyota vehicle more accessible and enjoyable. From competitive interest rates and flexible terms to exclusive deals and incentives, Toyota Finance ensures that customers have a wide array of financing solutions to choose from. Additionally, the streamlined application process, bolstered by the services of AGM Finance, further enhances the overall car buying experience.
When considering the purchase of a Toyota vehicle, exploring the car finance available through AGM Finance can provide financial flexibility and convenience, ultimately leading to a more fulfilling ownership journey. Whatever your preference, be it buying or leasing, Toyota Finance stands ready to assist you in making your dream of owning a Toyota a reality.
Ready to get finance?
Use the calculator or form for a quick finance quote today!