New Venture Finance: A Case Study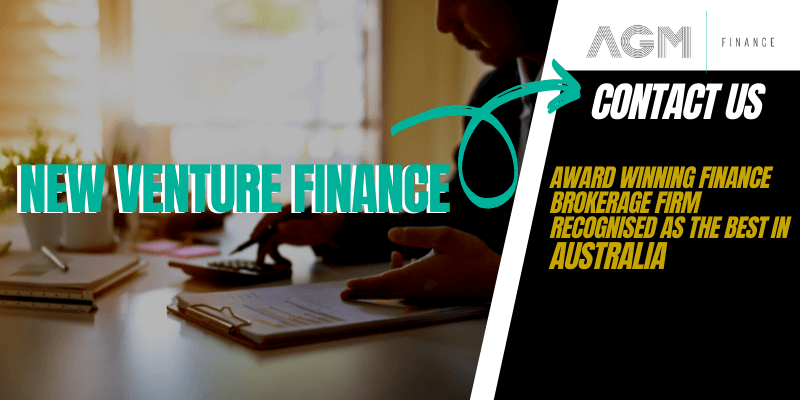 Navigating the world of finance can be difficult as well as time-consuming.
You need a level of assumed knowledge just to complete the paperwork, and it's highly beneficial to have a strategic understanding of the differences between each bank.
Of the 40-odd Australian lenders available for your loan application, only a handful will consider a new venture finance application.
To complicate things further, of those few lenders, each will interpret your risk factors in slightly different ways, and of course, each lender has a preference for the sort of investments they like to make.
Without an understanding of how each bank considers applications and the foresight to present your personal situation in a way that your chosen lender will favour, your application can be jeopardised.
At AGM Finance, we do the hard work for you.
We take the time to develop a personalised strategy to give you the best chance of success for your loan and your new business. Here's an example of how we helped a client achieve their new business goals.
Last year, a young Brisbane-based truck driver, John Webster, came to us when he was offered the opportunity to become an owner/driver with Toll.
John had previously spent four years as a PAYE driver for Toll.
On average, John had been earning about $1,500 a week during his time as a PAYE driver, and he had almost $30,000 in personal savings, but no other significant assets like a home.
He was also in his early twenties, which means some banks could consider him to be a higher-risk.
When John came to see our team, he had located a prime mover he was eager to buy for $120,000.
It was a 2015 Volvo FH540 Globetrotter with low kilometres, available through a private seller.
Because the truck was relatively new, and because John had a reasonable amount of savings, we determined we had a good chance at securing a loan for John.
Our goal, however, was not just to get John a loan, but to get his truck using the minimum deposit, at the best possible rate.
Together, we began to prepare a cash flow projection for John's new venture, estimating his business expenses like insurance, fuel and maintenance, as well as his loan repayments and earnings.
This projection would help the bank to assess his case and determine an outcome.
While we prepared John's financial documents, we advised him to get a letter from Toll, formalising their offer, and also provided advice on how the letter should be drafted to give him the best opportunity with the bank.
Understanding that only a select few banks would consider John's application, we chose one of the major four banks who had previously demonstrated an appetite for new venture finance.
And it paid off.
John was granted a $100,000 loan, using $20,000 of his savings as a deposit. The finance was secured at a rate of less than 5%, and crucially, John had $10,000 in his personal savings leftover to use as working capital.
Our goal of getting John his Volvo Globetrotter at the lowest rate, using the minimum deposit, had been achieved.
These days, John turns over $25,000 a month and has a gross profit of $180,000 annually.
His new venture finance kickstarted a new business and a new life that wouldn't have previously been possible.
If you have found yourself in a similar position to John, and need assistance to get your loan application off the ground and to secure the best rate, give us a call on 1300 664 687.
We can help you make the most of your opportunity and achieve business success.
Ready to get finance?
Use the calculator or form for a quick finance quote today!